Different industrial fan manufacturers produce various industrial fans with different specifications. Some industrial big fan manufacturers are holding the slogan of energy saving, but the actual products are very different. In order to meet the needs of exhaust gas cooling at different venues, the manufacturers of the extra large power energy saving fans have become a difficult problem. What are the simple points for reference?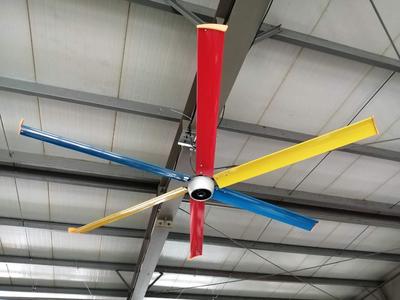 1. Production technology of industrial fan manufacturers
Ultra high power energy-saving fans are more advanced than traditional life using ceiling fans. They are all combined with environmental protection and energy saving components. They are more like a ceiling fan with high technology content. Therefore, when choosing, they need to focus on the relevant technology of large industrial fan manufacturers, and the industrial large fans produced can meet the national standards of energy conservation and environmental protection. Jiangsu karma is committed to the development of industrial fans and has many core technologies.
2, the scale of industrial fan manufacturers.
The size of the super power and energy saving fan is also a manifestation of the production capacity and professional degree. If conditions permit, users can go to the factory to do fieldwork comparison, understand the relevant technical parameters and manufacturing process, and see if the manufacturer has the qualification certificate for producing the large fan of environmental protection industry.
3. Assembly safety measures for industrial fan manufacturers
Manufacturers must ensure that the assembly safety measures of ultra high power energy-saving fans must be in place, all kinds of fasteners must be very firm, and the main protective structure of industrial large fans should be made to prevent any components from slipping and cause accidents. The karma industrial fan has multiple safety devices to prevent falling, and other important parts of safety measures.
4, product prices of industrial fan manufacturers
Compared with the traditional ceiling fan technology, the ultra high power energy saving fan is more advanced than the traditional ceiling fan, and more high-end materials are used. Many manufacturers will take the opportunity to raise the price to break the market. Therefore, users can buy through professional industrial fan manufacturers, and they can also be more secure in price. Moreover, the prices of professional manufacturers are more transparent, which will also meet the national standard price quotes.