The working environment of heat treatment workshop is worse than that of mechanical industry. Besides high temperature, noise, electromagnetic radiation, dust and harmful gas. The wet curtain air cooler is used as a partial air supply system to solve a major problem that has troubled the enterprise for many years.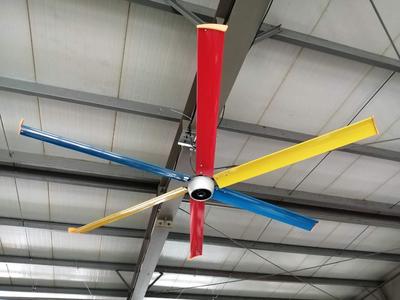 Wet curtain cooling fan structure:
1, equipment shell: workshop cooling equipment shell is made of FRP anticorrosive material, has extremely strong corrosion resistance.
2. Motor: the motor of the cooling equipment adopts a high quality 12 stage low speed motor, thus ensuring the service life and cooling effect of the cooling equipment.
3, blinds: cooling equipment, humanized design of dust-proof and rain proof shutters, made of PVC anti-corrosion materials, beautiful and generous, can guarantee customers to use cooling equipment without any risk.
4, the wind blade: cooling equipment wind blades made of anti-corrosion materials, there are three kinds of glass steel wind blade, plastic wind blade, nylon plus fiber. Pipe cooling system, pipe air supply, cooling scheme, air supply and cooling.
We must give full consideration to the need to improve the working conditions of the workshop, and closely integrate with the technology. As a basic investment and construction project, we must pay attention to the economic cost while meeting the technical requirements. Therefore, we should make detailed calculations and comparisons of the ventilation system including the natural ventilation system, the exhaust system, the air supply system and the airflow organization in the design of the whole workshop, and the design is the most reasonable. The plan.
The points needed for process ventilation and the local technology exhaust of each equipment, through the installation of steel gate valves on the ground and the connection of various process exhaust points, are discharged into the outdoor oil mist purification treatment equipment through the way of trench exhaust, which is discharged after three levels of purification.
Although the use of trench exhaust will conflict with the equipment foundation, column foundation and flat car track, the application of trench exhaust can reduce the load of beam column, reduce the conflict with other pipelines, effectively reduce the storey height, although the initial investment cost will increase, but the investment in the whole workshop has not increased significantly, and the pipeline can be effectively set up underground. Shorten the time of equipment installation and commissioning.